f you would like your community events posted here, please email Rachael@LauraGillott.com your
event information and we will be happy to post it for you!)



It's Almost that time of year again!
Mark your calendars for Pork-N-Tunes 2018!
Call 541-451-2211 for more info.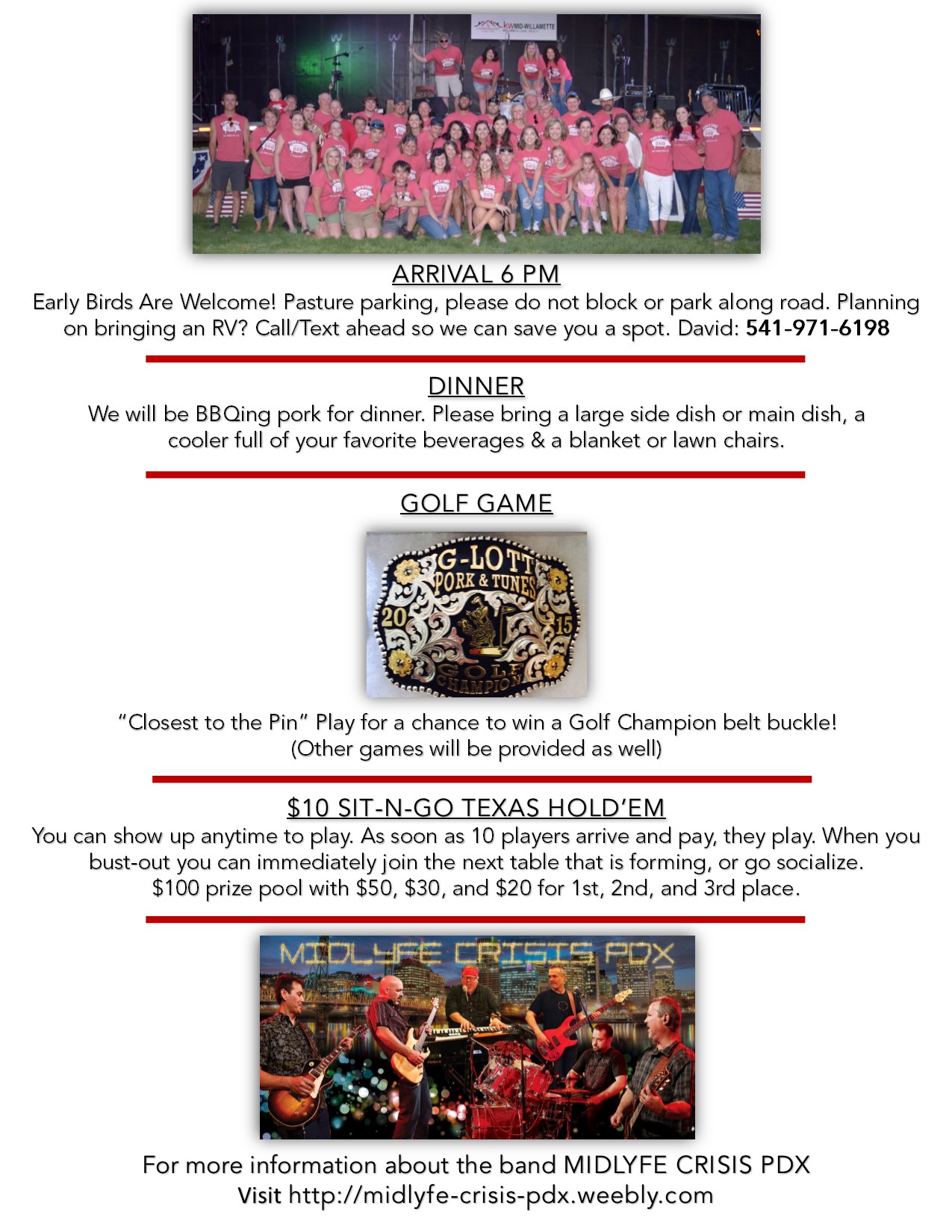 Come Join us for one of the many classes The Gillott Team will be hosting!